Michael S. Doll – Of Counsel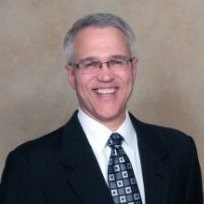 Mr. Michael S. Doll graduated from the University of Southern California with a B.S. in Aerospace Engineering.  He started his career in aerospace as a systems engineer with Northrop Grumman in the early 90s.  In law school, Mr. Doll earned the Exceptional Achievement Award for Patent Law and the CALI Excellence for the Future Award in Antitrust Law. After graduation, Mr. Doll worked as an associate for an intellectual property (IP) boutique firm where he focused his practice on all aspects of IP law and, in particular, patent law.
Eager to expand on his role with assisting entrepreneurs and innovators across all aspects of the innovation process, Mr. Doll founded Advantage IP Law Firm located in Seal Beach, California in 2004 and has acted as of-counsel to The Kinder Law Group since 2011.  His current practice focuses on IP related prosecution and transactional work for small and medium-sized businesses to help build, secure, and manage their IP portfolios in support of their business goals. Long-term strategies for building sustainable competitive advantages using the IP system are a large component of his counseling. He is also familiar with a considerable range of technology and prosecuted well over 100 patents.
Mike enjoys educating his clients about the IP system, providing business resources other patent attorneys just don't have, and taking the time to learn about each client's business plans for guiding their products into the marketplace. Mike knows that each client, business plan, and innovation is unique and requires a tailored IP strategy to support such innovative efforts. He has spent countless hours studying the innovation process to better assist clients with bringing innovative products and services to the marketplace and gain precious market share.